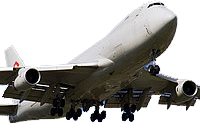 Advancer expertize on logistics industry with 20 years history of supply chain
solution. The founder, Cheuk Yik, started local trucking and distribution services
since 1995.  Our customers are different scale of manufacturer as well as retails store.
We have been providing quality and intelligent logistics solutions to our customers.
Whatever air, ocean or road cargo, we have experienced and skillful staff to provide
excellent and groundbreaking services.